Welcome to SCORE Greater Seattle
We provide free and confidential one-on-one business counseling by phone, email, and in-person for the Greater Seattle area. We also conduct workshops for both start-up entrepreneurs and seasoned small business owners.
Connect with SCORE Greater Seattle
26th Annual Washington State BizFair!
This year, it is a hybrid event, FREE to attend and the overarching goal of the event has always been to help current and aspiring small business owners start or grow their businesses. WA BizFair 2022 is an opportunity for thousands of current & aspiring small business owners to:
Be inspired  by our Keynote Speaker, Efrem Fesaha of Boon Boona Coffee, and his journey to success.
Sharpen your business skills  by attending virtual sessions taught by savvy business experts.
Visit  virtual booths in the exhibit hall and gain access to valuable resources.
Discover how non-profit organizations can help you with funding, legal support, and more.
Network - continue networking past day of the event. Registered attendees can continue to access the event for FREE until June 2023.
NO COST TO ATTEND! – Learn More and Register! 
Find Your Mentor Today

Whether you're just starting out, in business, or ready to sell or retire, you can get FREE, confidential business advice from expert advisors committed to helping you succeed. Mentors are available to participate in remote mentoring sessions via phone, email, and video.
Attend a Workshop

Register today for our no-or low-cost business training. We provide education on a variety of business topics, including marketing, finance, accounting, management, and others. Live webinars, on-demand interactive courses, and recorded webinars are also available online.
Browse the Library

If you're looking for free, local business templates, guides, blogs, or other helpful tools, SCORE is your destination. Browse our resource library to get the latest in small business strategies and trends. Use the information you find in the library to grow your business knowledge.
Upcoming Live Online Workshops
National Hispanic Heritage Month
---
From Sept 15 - Oct 15, is a time to celebrate and appreciate Hispanic-owned businesses across the nation. Hispanic-owned small businesses have grown 34% over the last 10 years – and show no signs of slowing down. Even with the growth and accelerating impact, Hispanic business owners face very real challenges.
SCORE is committed to helping all entrepreneurs succeed.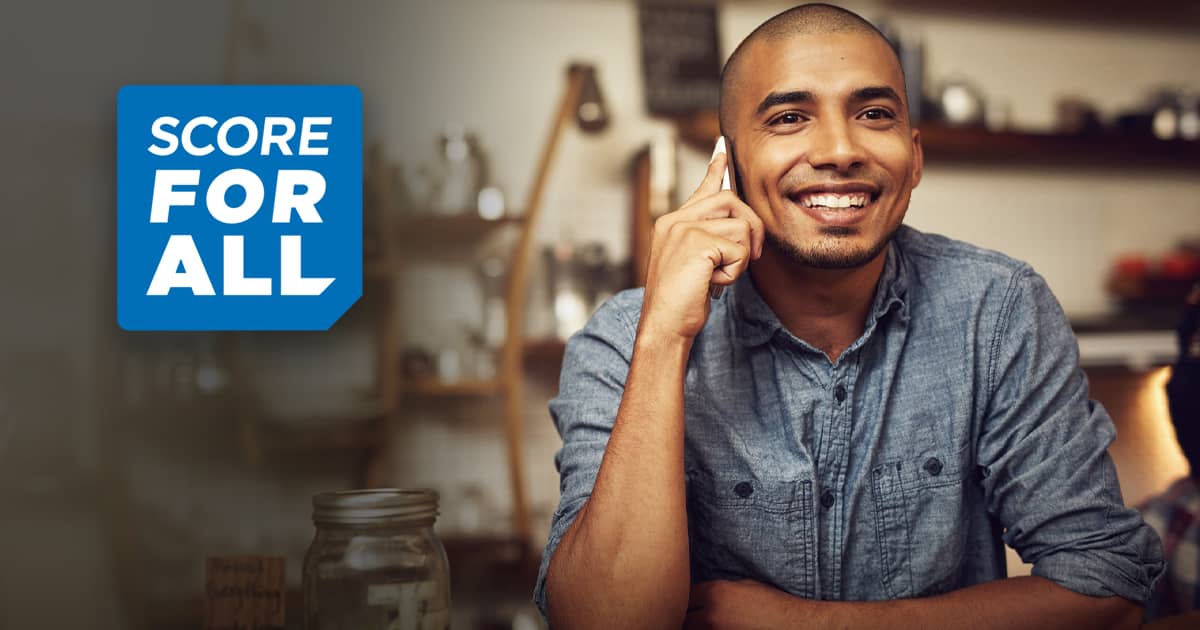 SCORE Empowers All Entrepreneurs
We believe that anyone can start and manage a successful small business. We also know that the road is harder for some than for others. Diverse backgrounds, different voices, and unique needs may call for specialized resources and mentoring approaches.
SCORE listens, recognizes these diverse needs, and provides personalized support in a wholly-inclusive platform called SCORE for All. 
Entrepreneurial Law Clinic Application

The University of Washington School of Law's Entrepreneurial Law Clinic (ELC) is accepting applications from Washington-based entrepreneurs to be considered for pro bono legal services in the areas of corporate and intellectual property law. We accept applications on a rolling basis and are currently considering applications for businesses to participate in Fall Quarter 2022 (i.e., participating in the ELC from October through December). We expect to make decisions by mid-August. If you are selected as a client, you would receive a comprehensive memo outlining both corporate law and intellectual property legal considerations for your business in the first quarter of representation. You can also request assistance in subsequent quarters (e.g., request assistance filing a trademark application), and we try our best to accommodate those requests. Please review client information and eligibility and application details at https://www.law.uw.edu/academics/experiential-learning/clinics/entrepren... for more information on how to apply. The ELC is also part of the United States Patent and Trademark Office (USPTO) Law School Clinic Certification Program in patents and trademarks. This means that our applications are seen on an expedited basis by the USPTO. Please do not hesitate to contact us at elcinfo@uw.edu if you have any questions about the application process.
SCORE Greater Seattle is grateful to our sponsors for their generous support.